Yes the rumor is true .I traded the Phord stang for a old POS vega.Yes it needs a ton of work from the front to the rear.But hey,I own it and dont owe on it so,,,its all good!.Im back..!!!
from 20 feet,looks half way decent,up close,not so hot lol.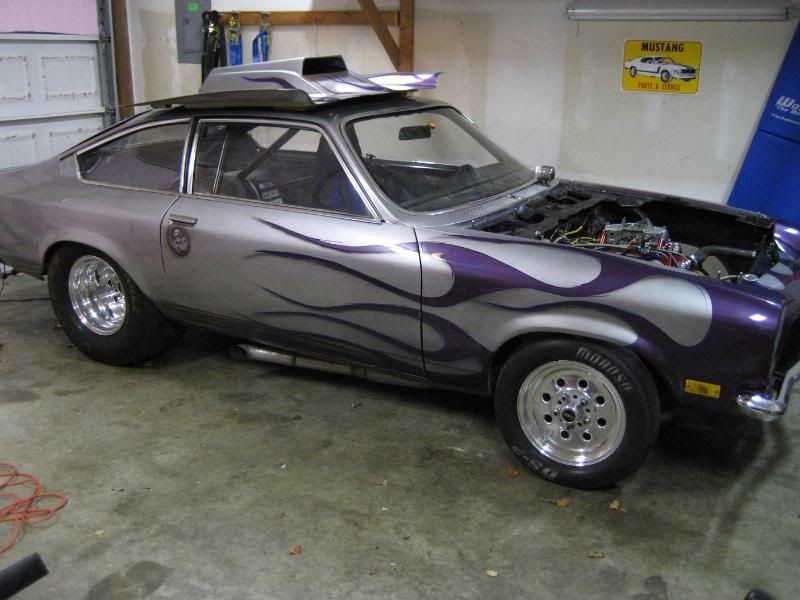 lots to do.what have I done?
Motor is a 355,dart heads,12.5 to 1 with a comp roller 630 lift x2.Some decent parts here and there.Only prob is the Turbo 400 with a 10 inch converter that will only stall 3k on the foot brake(no brake).So,I also got a glide with the trade(no brake) and a 9 inch veter,that I prob wont use.
Rear is a ladder bar(back half) with a ford 9 inch with a 33 spline strange axles,spool, and a little ol 4.56 gear.