I finally made a deal on a 4-link dragster and picked it up and brought it to its new home today.
It is a 235" Mullis 4-link. Bought it rolling minus rear tires/wheels. Will be looking for some 15" Aluma-stars for it and buying new slicks. Basically everything else came with the car that was in it when they raced it then pulled the BBC and PG. Scoop and carb pan for a 4500 carb included. Its been a S/C car most of its life and when they decided to build the big 638ci to go T/D racing they bought a new longer Mullis car for that. Should work good with the sbc and be NHRA legal etc.
The paint is kinda misleading in the pic. The front/top area of car is kind of maroon with purple metallic so when you see it from different angles it looks different. In sun it looks more purplish.
Now I'll be looking for an enclosed trailer too.
Here are a couple of pics.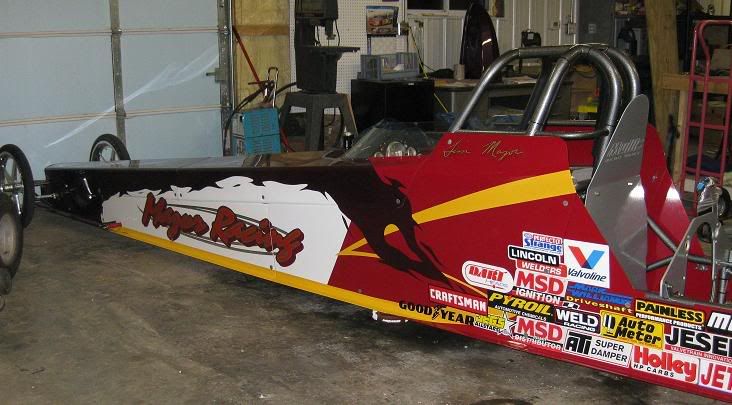 Rick